All proceeds from Las Vegas Music & Wine Festival events directly benefits
Notes with a Purpose, a nonprofit dedicated towards enrichment of quality of life through arts programming.
 
Las Vegas Music and Wine Festival
Pop-up series, Season 2016-17
Las Vegas Music and Wine Festival presents
The Pop-Up Concert inside
Gaudin Porsche of Las Vegas
March 30, 2017, Thursday
5:45 p.m. doors, 6:30 p.m. concert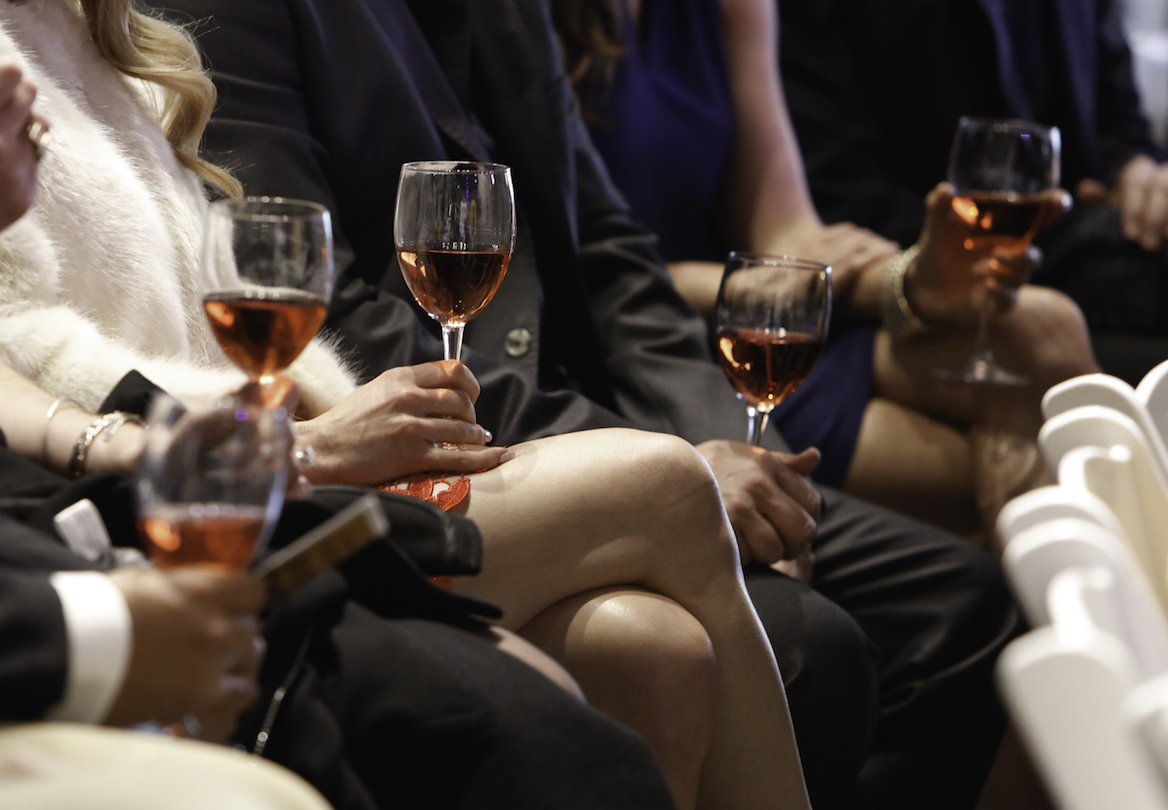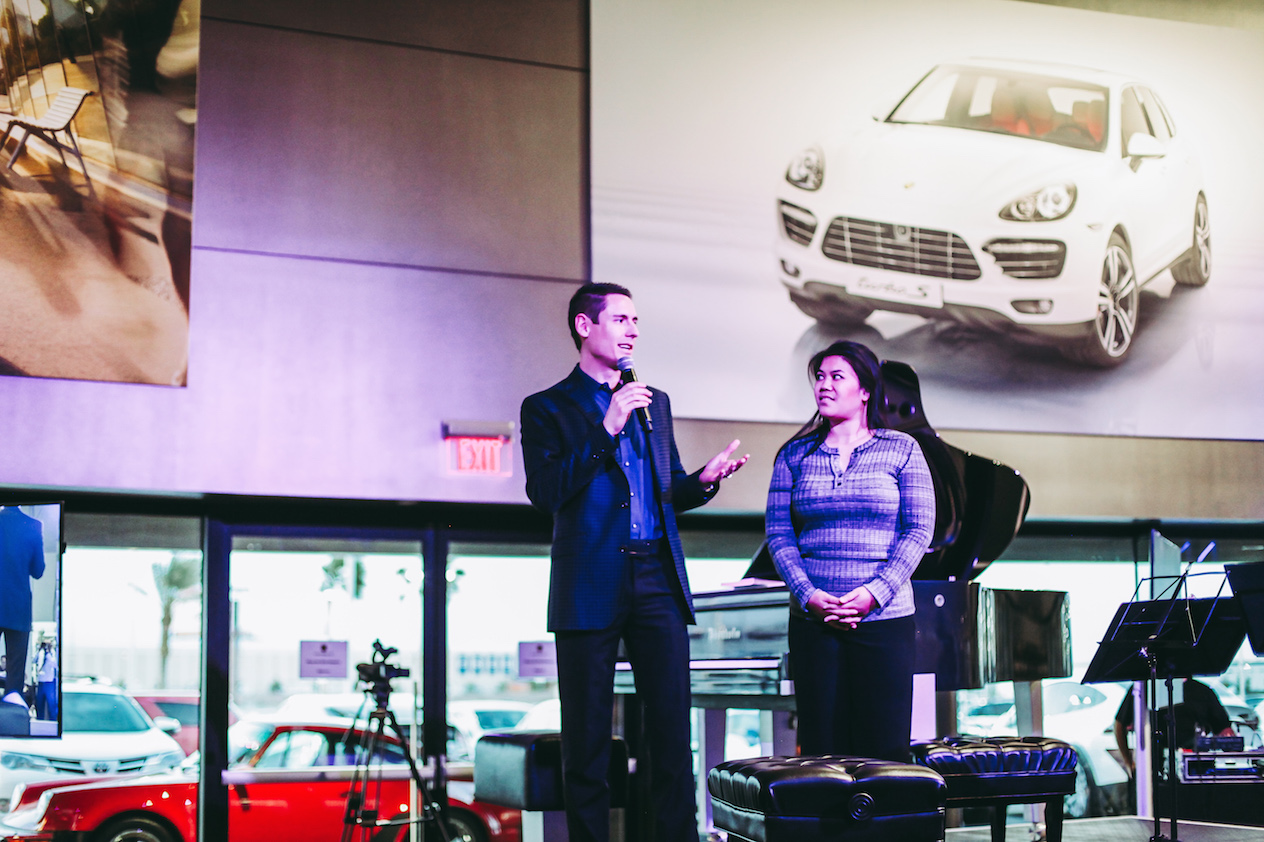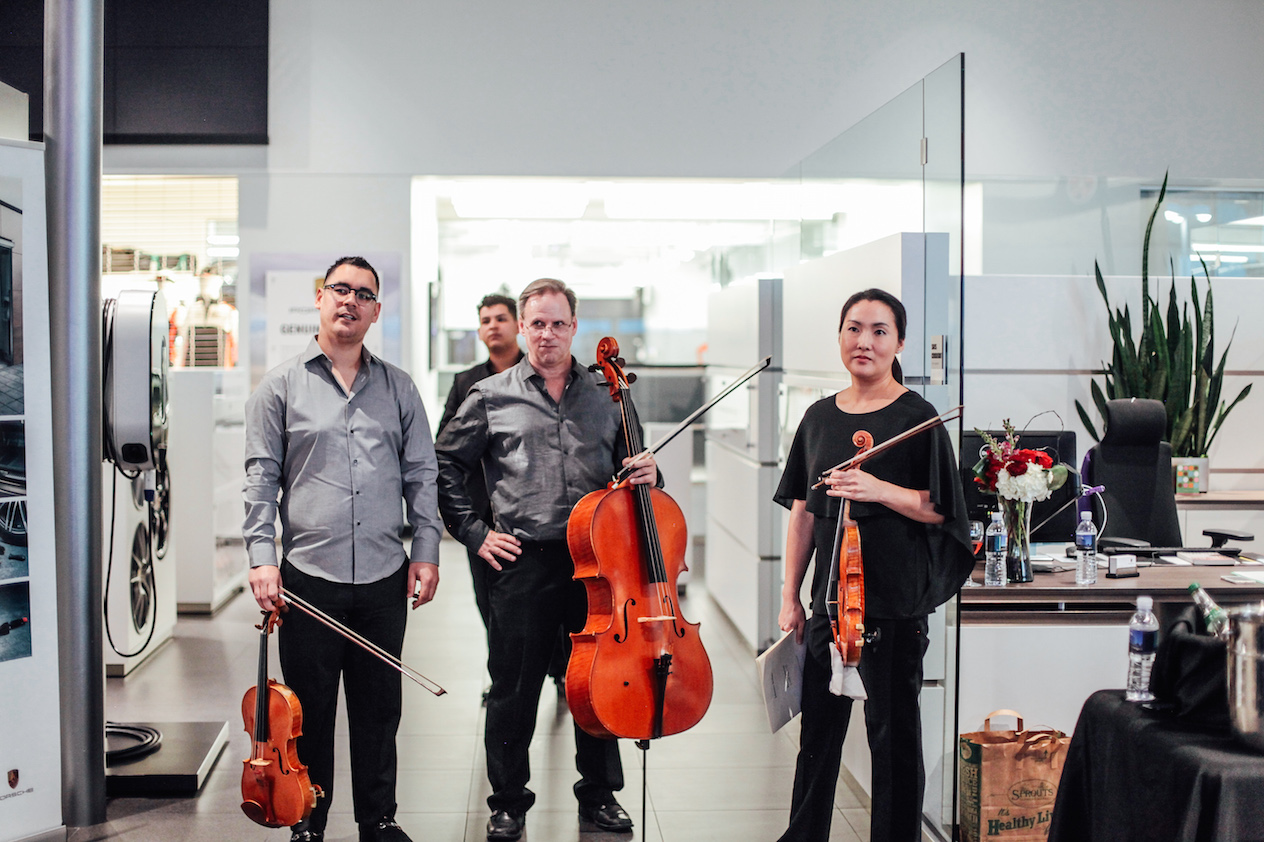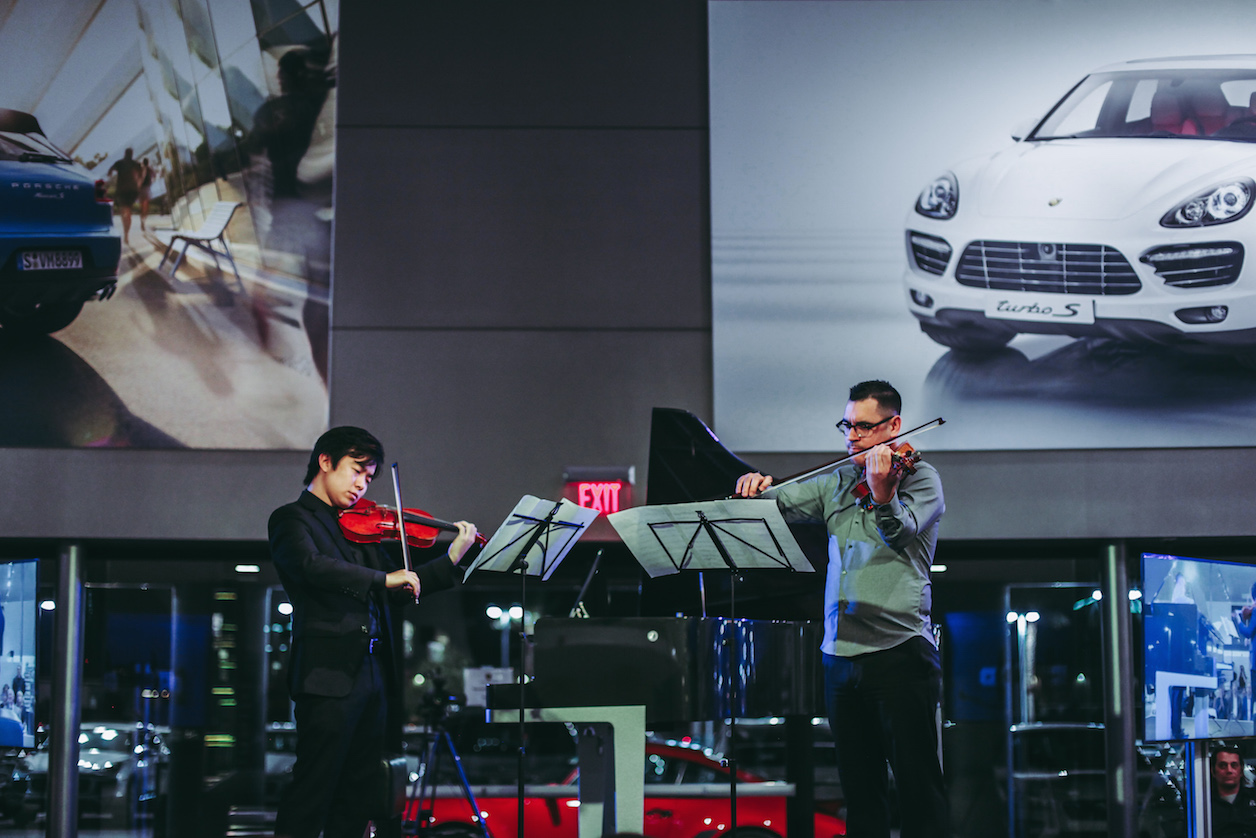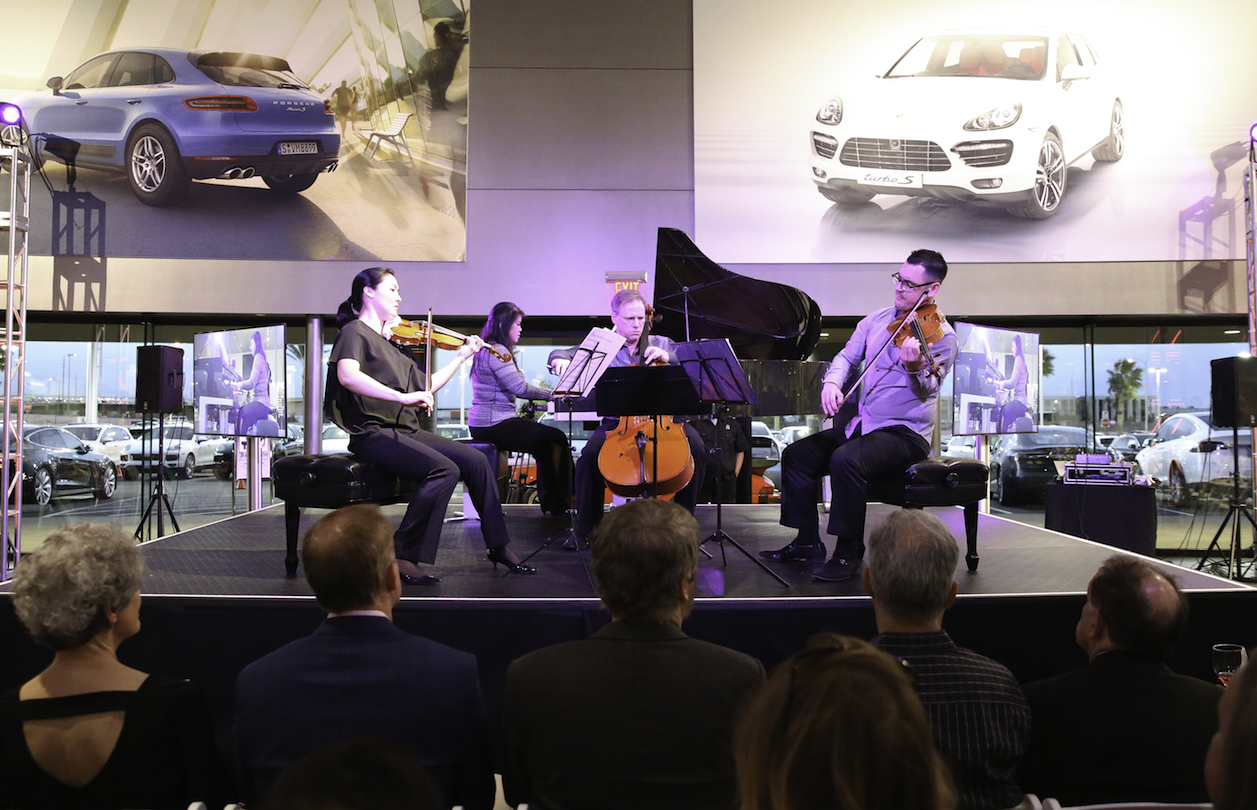 For one evening, the Las Vegas Music and Wine Festival Pop-Up Series took over the largest Porsche showroom in North America for a special wine and music concert.
Special Features for an all-inclusive price:
• Three-set chamber music concert performed by cherry-picked, world-class musicians
• Luxury wine pairings to the music by Jaime Smith, Sommelier-in-Residence
• Hors d'oeuvres throughout the evening by PublicUs and Executive Chef Justin Cannon (PublicUs was voted best cafe in Las Vegas in 2016 by KNPR's Desert Companion Magazine), with Kalita pour-over coffee service before the concert
• Valet Parking
Las Vegas Music and Wine Festival presents
The Pop-Up Concert inside
Artisanal Foods
November 5, 2016, Saturday, 2 p.m.
"If you want to cook like the Rich and Famous, visit Artisanal Foods and load up on some of the world's most intriguing and lavish ingredients."
— Robin Leach, author of Lifestyles of the Rich and Famous
Artisanal Foods has been named the 2016 Best Specialty Food Shop in Las Vegas by Desert Companion Magazine. Fine dining chefs and in-the-know gourmands depend on this hidden gem for hard-to-source provisions.
Tickets include
+ concert
+ wine flights
+ charcuterie and nibbles
+ dessert beverage
Feeling fancy?
+ Caviar Supplement
*All of Artisanal Food's caviar comes from suppliers with sustainable practices and humane treatment of sturgeon.